Outside of yoga, I'm still working full-time as an elementary school teacher (and have just made an exciting transition from a 2nd grade teacher to an art teacher!). And since I spend the majority of my time in that job, I try to find ways to incorporate the things that I love - especially yoga and wellness.
As our school "wellness champion," I've coached our 100 Mile Club walking and running club and helped organize events such as our annual 5K race (check out last year's recap here) and our community garden and wellness day.
Our most recent Community Garden and Wellness Day, which took place in May 2016, was such a highlight for me because I got to teach two short outdoor yoga classes to our students and families. It was nothing less than the. cutest. thing. ever. I was in my element and it helped me realize that I love teaching yoga to people of ALL ages.
In addition, I spent a good while the night before in the Whole Foods bulk aisle picking out delicious and healthy snacks to add to our "Make Your Own Trail Mix" bar.
Other highlights were bike and scooter races, planting in the garden, Fresh Truck produce, and more. To see the full scope of everything that went on, check out this awesome recap here.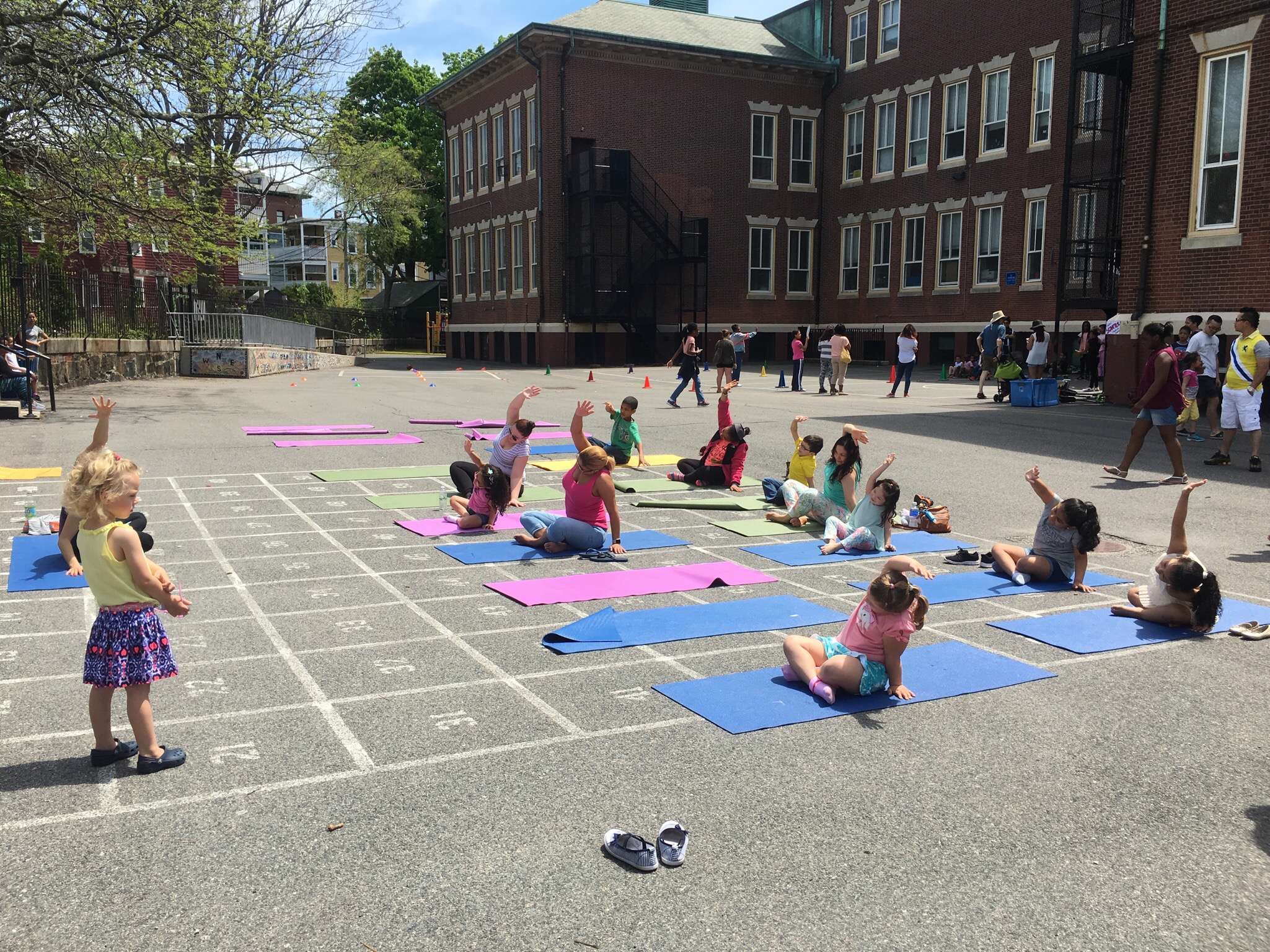 We will continue with another 5K Race and Community Day this school year. Our upcoming 5K race is on October 15, 2016 at Mother's Rest in Dorchester right next to Carson Beach. We'd love your support - come run with us! Sign up here!